Breaded eggplants with doritos — SteemKitchen Recipe Contest 7 (Week 4 : Snacks )
<
When we talk about a snack, we think of something that can be prepared quickly and easily. We think of a preparation that makes us feel happy and quick. In this opportunity I bring you a snack that is made with eggplants. Many people do not like this vegetable and the truth is that this vegetable has good healing properties. It is very versatile, it can be used as a main dish, as a snack, as a companion or to give volume in some foods.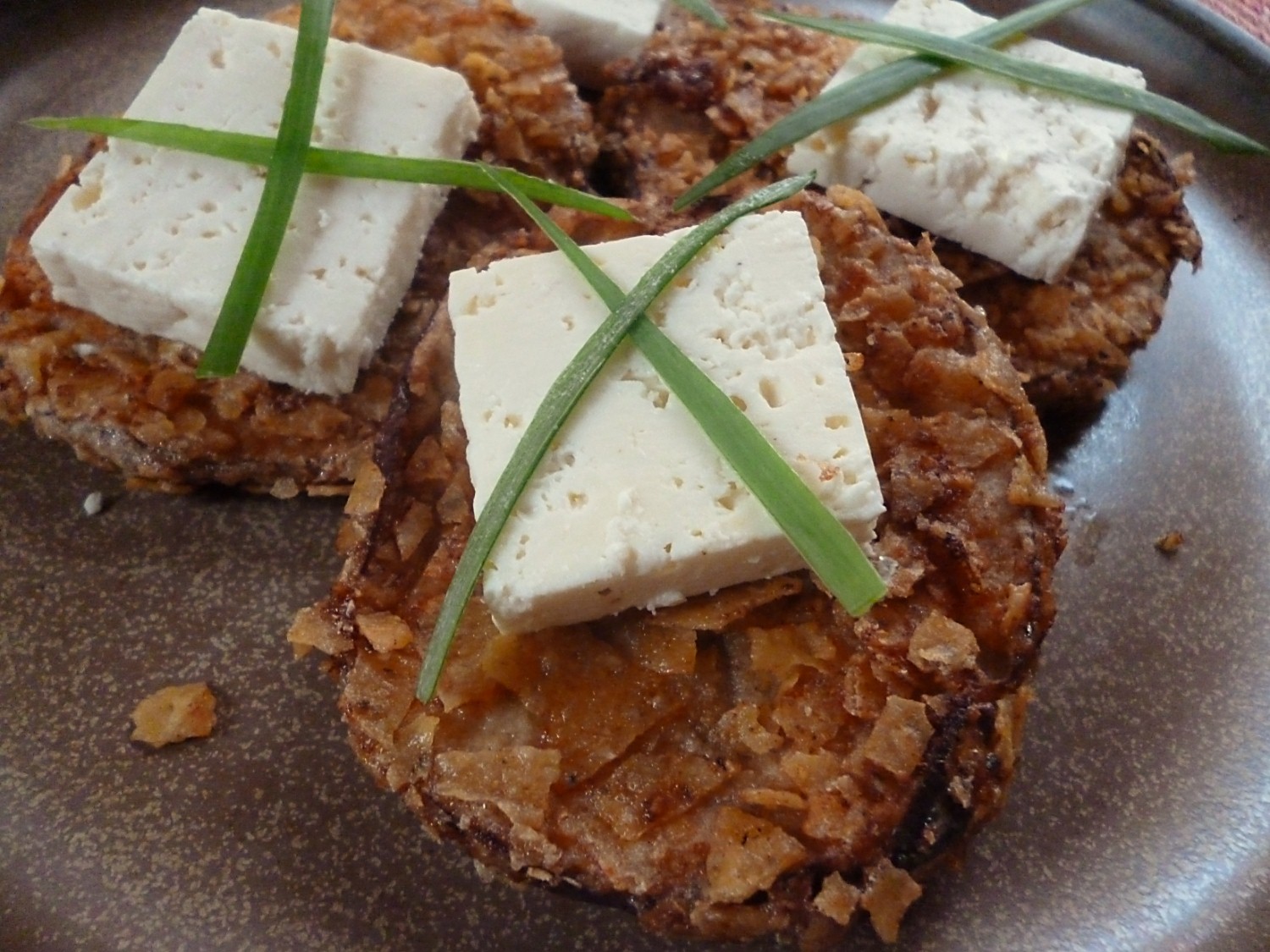 – Level of difficulty of the recipe: low
– Preparation time 10 mins
– Cooking time: approximately 5min
Ingredients:
– 1 eggplants
– 100grs of wheat flour
– 150 gr of Doritos crushed
– 1 eggs
– salt and pepper to taste
– White or yellow cheese of your preference
– 1 branch of scallions
Preparation
– The first thing we should do is wash our aubergines well. There many tipes of eggplants.
– Cut the aubergines into thin slices
– Prepare the flour with salt and pepper in a bowl
– Beat the eggs with salt and pepper in a bowl
– Cover the slices of aubergines with the flour, then with the egg mixture and finally with the Dorito.
– You must make sure that the aubergines are well covered in each step.
– Once all the eggplant slices are coated, it is time to cook. In a hot pan, add oil of preference, I used corn oil, and fry the eggplant slices until they are well browned but not burnt.
– When removing the aubergines, place them on absorbent paper to remove the excess oil.
This snack can be accompanied with yogurt, a special mayonnaise. I accompanied it with blocks of cheese and some chives to enhance the taste.